Best Pest Control Greenville South Carolina
Kicking Pests Out Of Your Home And Crawl Space
There is no possible reason why bugs would like your home unless the conditions they need for survival are freely available. The insects and bugs want food, shelter and water from you. These pests will enter your home at different period of year, they'll just move in, without letting you know.
The common bugs found in the house are termites, ants, cockroaches, earwigs, firebrats, flies, house centipedes, silverfish, and spiders. The pest control has become important for the homeowners because each of these pests present set of health problems.
The homeowners also have to deal with problems in the crawl space which is often neglected and forgotten due to dark, dank and dirty part of the house. This is the reason why crawl space encapsulation services have become so popular these days.  
Our crawl space encapsulation services include insulating the walls to protect indoors from water dampness, inclement weather and common pests or insects.
Unmatched Pest Control Greenville To Help You Live A Better Life.
Scouts Pest Control is a locally operated pest control and crawl space encapsulation business in Greenville, SC that provides wide range of services. To help you achieve better life today and in the future with pest control solutions, we want to protect your home, business and family.
We are proud to offer an array of insect treatment programs that keep pests out of your house. The comprehensive residential pest control services for the residents of Greenville, SC includes treatment for ants, bees, bed bugs, cockroaches, fire ants, fleas, mosquitoes, spiders, termite, beetles and more.      
Greenville Home Owners
Homeowners don't like their homes to be get invaded with any pests and especially not wood damaging pests like termites. To handle this unpleasant invasion we have quality resources and the manpower to get your home or business protected. Scout's Pest Control is the top solution for pest control Greenville South Carolina and crawl space encapsulation to experience a better and healthy life today!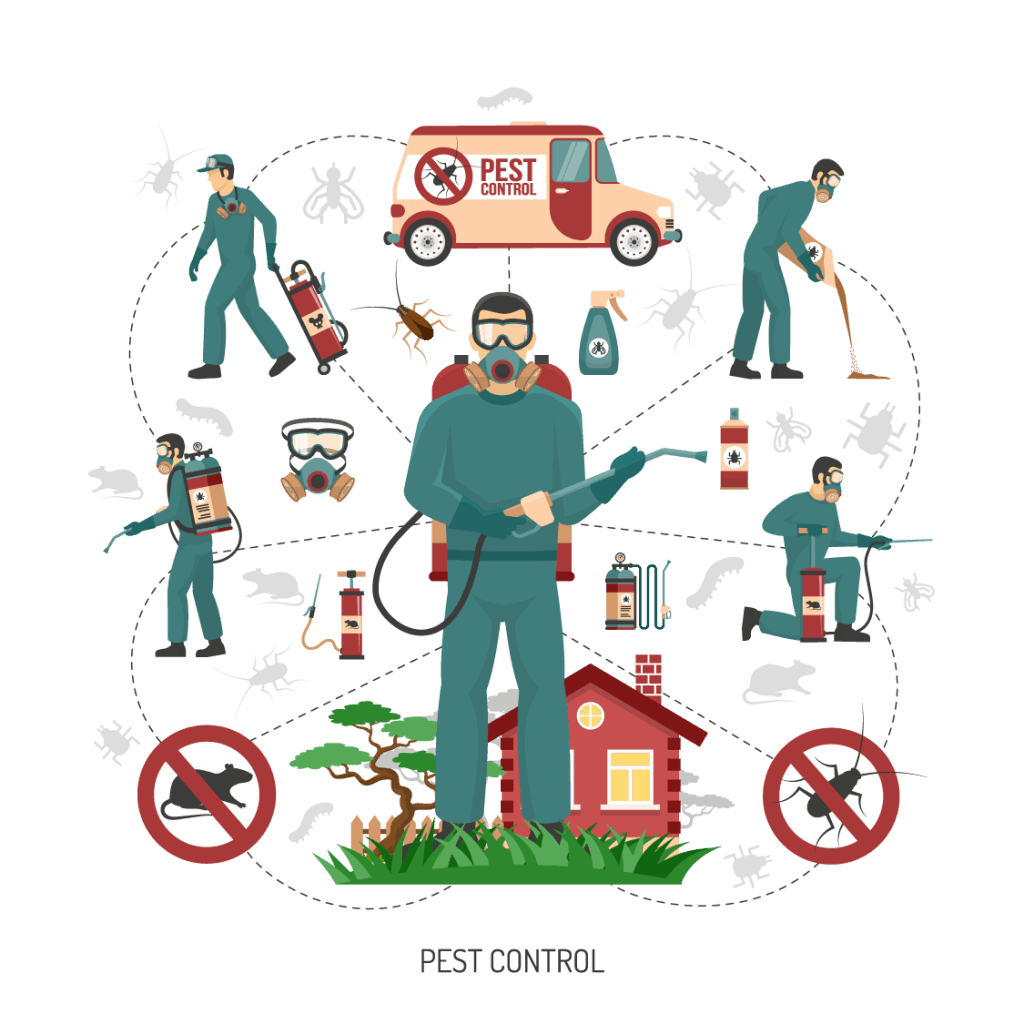 OUR HOME PROTECTION PROGRAM for pest control greenville.
We believe in providing you best results and focus on using safe and environmentally friendly products.  Our well trained pest control technicians provide home pest prevention programs to eliminate pests and relieve your frustrations. Our program includes proper inspection of your location and assessing your needs and then starts working on removing the pest from your property.
We provide home pest solutions. We are dedicated to protecting your home from pest infestation and offer crawl space encapsulation. Our technicians will make sure that space is fully free from pests and well treated to save your crawl from another re-infestation.  We have complete strategy to use our comprehensive pest control services whether quarterly or yearly to minimize another re-infestation.  
We will take your problem, study it, find out the cause and then take essential steps to make sure your home get's back to normal and is pest free. We can also remove animals from your property such as bats and invading critters and will always use humane measures. 
Best Pest Control Greenville south carolina
Getting rid of pests is what we do best; therefore our process is full of options that ensure's your home comfort by making it pest free. We make sure when we kick bugs out of your house, and your property is protected from invading and damaging pests Our approach is to eradicate pests, put you at ease and protect your home.
Residential Pest Control Greenville South Carolina
We will use baits and residual sprays to keep bugs out of your indoors. Our services consist of protective service plans, re-treatment guarantees, and you can also claim a free crawl space inspection.
Our process includes – Listening to our customer, providing treatment, and guaranteed service.  
We provide guaranteed protection to our customers with free service calls. We are trusted pest control technicians in Greenville, SC that never fail in protecting your home, family and business from pests.
We proudly offer guaranteed protection that goes beyond norms even for most troublesome pests. Our treatment is not for limited to a list of pests but includes exclusive protection of home indoor and outdoor from mosquitoes. We also provide termite control system with custom techniques to protect your house.
Pest Control Greenville South Carolina, Contact us today for free quote.
CALL SCOUT'S PEST CONTROL