So you have just purchased your new home, and you are excited to move in. You cannot wait to start making it your home and designing the home the way you have imagined. Perhaps you have the garden of your dreams and a great crawl space to store things. Maybe on your mind, you are thinking about your decor and how you will design the inside of your home. Maybe you have your mind on a new kitchen or remodeling your dining area and your private quarters. This indeed is a time to celebrate.
New Home Pest Control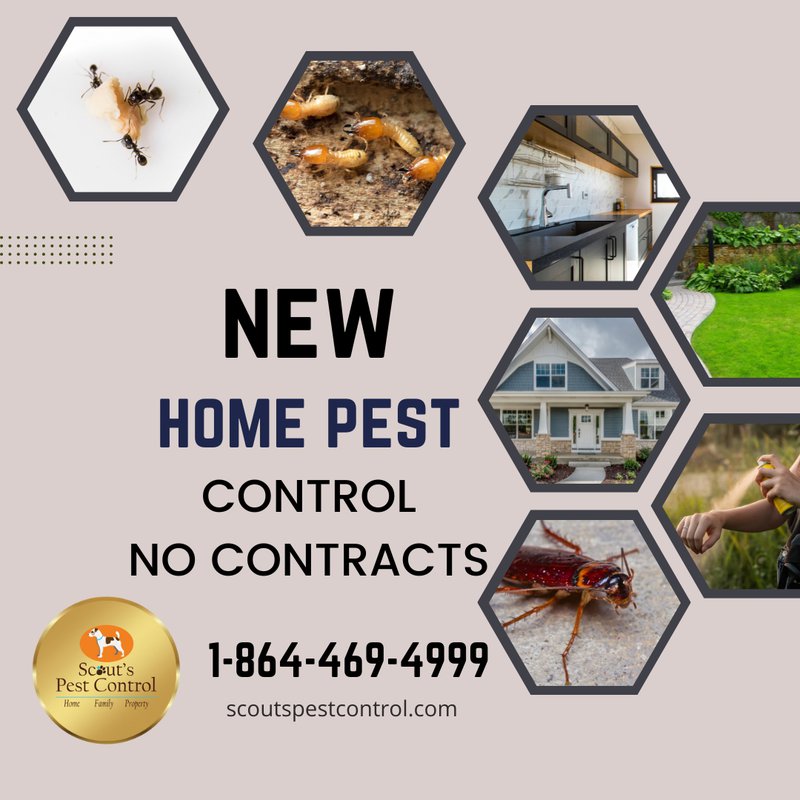 There is a lot to consider when you move into a new home, and we get it, the excitement is almost too much. But one important thing many people overlook is pest control and how important it is to protect your greatest investment. Imagine that on the day you move in. You walk around your home to inspect it, and you feel proud of your investment. Wait; What is all those little black bugs on the wall of your home?
Those black insects are everywhere, and they are marching in unison right into your home where they have their nest. These insects are ants, and they can be more devastating than you think and difficult to exclude.
Most of us already know the risk that pests can bring into our lives, but what should be your main concern? Whilst there are risks to your health, there are also risks to your home in terms of its structural integrity. It is more important than ever to start your pest control before you move into your new home. In this article, we'll walk you through why you need new home pest control before you move in.
Health Hazards Caused By Pests
It's a known fact that pests like rodents and cockroaches can raise health concerns to humans. From allergies, to infections, and diseases, these pests can bring hazard to you or your family. Mosquitoes are the deadliest vectors on the planet and your home could offer the perfect conditions for wood-damaging pests such as termites. To make matters worse, your roof space could also offer shelter to squirrels, bats and other wildlife. Now you can see the dangers that lurk around.
Start a pest control program before you move in to avoid health problems for you and your family, and to stop pests from multiplying.
Common pests that could move in before you move in
There are different types of pests, and each can carry and transmit diseases to humans through bites, contaminated surfaces, or airborne particles. But some of these pests are more dangerous than others.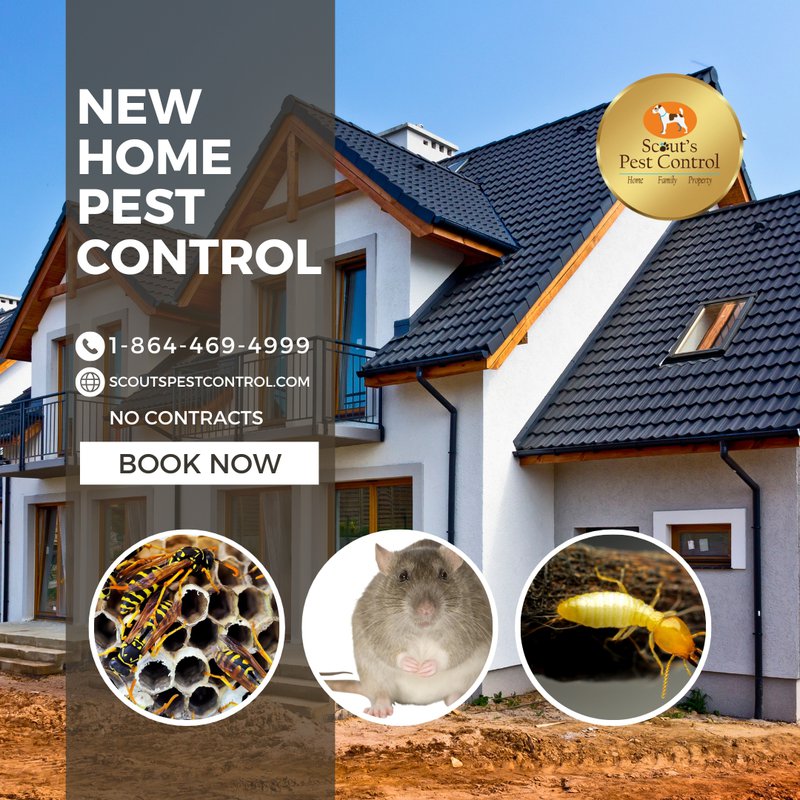 According to the Centers for Disease Control and Prevention, mosquitoes are known to carry diseases such as malaria, Zika virus, dengue fever, and many more. While cockroaches, commonly indoors, can cause allergic reactions and can trigger asthma attacks. Rodents, on the other hand, can transmit diseases such as leptospirosis, salmonella, and other dangerous viruses. Hornets and wasps can be dangerous to your children and your family.
Moreover, children can have strong allergic reactions to pests especially those with a weakened immune system. Being bitten, stung, and exposed to urine, pest droppings, and shed skin can trigger allergic reactions that can cause minor to significant problems.
But there is another concern other than the health of your family. There are pests that can seriously damage your home and compromise the integrity of the structure.
Prevents Damages With Costly Repairs
Other than health hazards, pests can cause severe damage to your new home. Regular pest control will also help you to keep potential pests away and deal with any incoming infestations. Other than that, rodents can also cause significant damage by chewing through electrical wiring that can lead to electrical problems and fires. These infestations could come from wood-damaging pests such as termites, wood boring beetles, carpenter ants and even carpenter bees. These pests can cause damage that will need expensive repairs and ongoing treatments.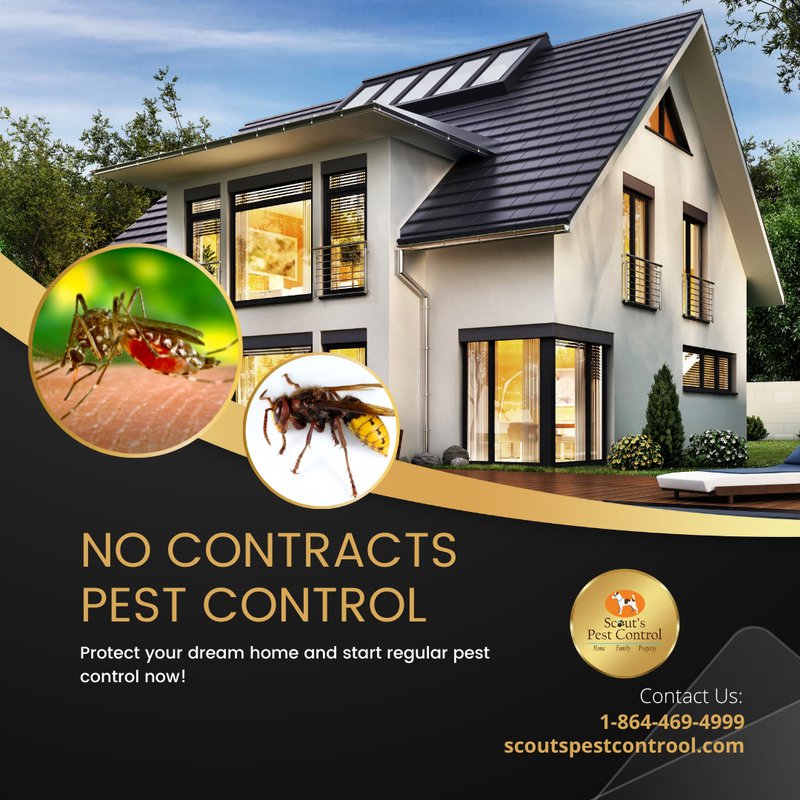 It is important to have your home inspected for pests and to reveal the current state of the house. It's probably newly-built, or recently furnished, but there's no assurance that there aren't any cracks or holes in its entirety. So having a pest inspection first hand will help you make an informed choice in deciding to buy the house.
But if you've already bought the house, starting pest-control immediately can still be helpful for three main reasons:
To check for potential structural concerns such as termites in the foundation
To see possible pest issues that might arise in the future
To detect overall problems with materials used in the property
Starting pest control is an investment: you're not only preventing damages to your home, but you're also preserving its state and structure.
Considerations For Your Home
While it's a new home, and you may not be considering selling it any time soon, just think that there's a possibility. And because of that, you'd want to keep it looking good and fairly new and be able to sell it at a reasonable price. By regularly maintaining your home through cleaning, inspecting, and doing pest-control, you can ensure that the value of your home will increase.
How To Prevent Pests From Entering Your New Home
The best way to deal with pests is to prevent them from entering your home in the first place. Dealing with a pest invasion after the fact could leave damage that you had no idea was there. The advantages of starting now are tremendous. However, here are some of the best ways to prevent having pests in your new home: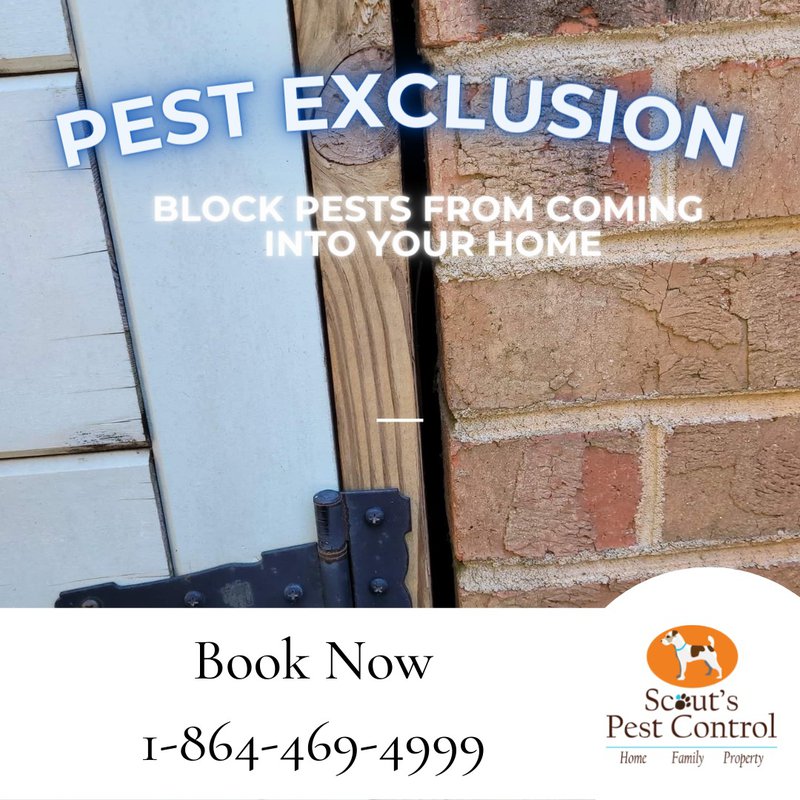 Keep things clean. It's important to keep your new home clean and tidy. Pests are mostly attracted to food and look for shelter and a source of water. So keep your home clean and free of clutter. Regularly dispose of garbage, store food in airtight containers, and clean up crumbs or spills. This is one of the first things you should do to deter pests.
Seal things up. Carry out a yearly inspection of your home and look for tiny holes or cracks throughout the house or in the foundation. Pests can enter your home through these tiny holes. In fact, a rodent such as a rat or mouse can enter a hole as small as a dime. So make sure to seal any gaps around windows, doors, and pipes. You could also have Scouts Pest Control carry out a pest exclusion service to protect your home.
Clean up your yard. Ants and other pests can easily infiltrate your home through outdoor entry points. Furthermore, mosquitoes only need a thimble of water to propagate. So make sure you clean up your yard to disallow any of the conditions needed to thrive.
Look for piles of twigs, dead leaves, and trash and make sure to tidy up your yard so that these bugs have nowhere to hide. More importantly, carry out pest control treatment outdoors for every three months to prevent pests from settling in your home.
Wrapping Up
Employing a pest control program in your new home is crucial for a healthy, hazard-free environment. So be sure to take preventative measures before you move in. Doing this will ensure that you and your family's health is safe and that the condition of your new home will be protected from damaging pests. Remember that pest control is an investment into your home and your health. Take it seriously.