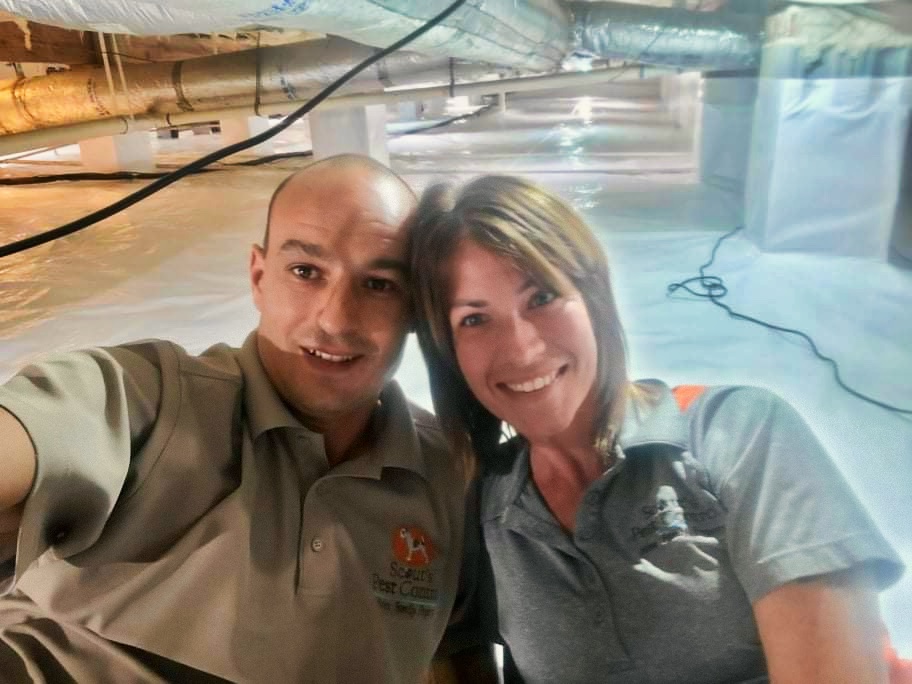 Scouts Pest Control is a family-owned and operated pest control company servicing Greenville and all surrounding counties. We specialize in general pest control services as well as crawl space encapsulation, moisture remediation with the installation of sump pump systems, french drains, and installation of dehumidifiers in the crawl space.
We are one of the most positively reviewed companies in our area and we are dedicated to our customers. We are known for going above and beyond to ensure our customers are satisfied and have a quality of service that's second to none. We are diligent in our responsibilities and dedicated to keeping your home or business pest free.
Time and time again, homeowners come to us to transform their crawl space into a space in the home that is pest free and offers a conducive environment for the health of your family and protection of your greatest investment.
CALL SCOUT'S PEST CONTROL