Crawl spaces in homes are often the areas that are prone to more moisture-related problems, and when one thinks of waterproofing a crawl space, it is normally due to repair needed to the foundation. But, it is important to understand that waterproofing the crawl space is so much more. Encapsulating the space is one way of remediating any moisture-related issues. This means that essentially you are in fact providing waterproofing to the crawl space by negating the moisture issues that cause damage. Whilst one considers that waterproofing to be mainly a structural necessity, having high moisture levels in the crawl space could lead to these issues.
Your Crawl Space
Your home's crawl space may go unnoticed; it is an essential structural part that lifts your house off the ground to help avoid flooding and, of course, when encapsulated, helps prevent pest invasions and reduces moisture problems in the crawl space. Crawl spaces allow for the simple installation of electricity, plumbing, and ducts at a fraction of the cost of basement construction compared to slab foundations. The crawl space may be utilized as a storage room for extra items that you may not wish to store inside your home. It is important to protect that space from moisture-related issues that could damage the integrity of the home structure.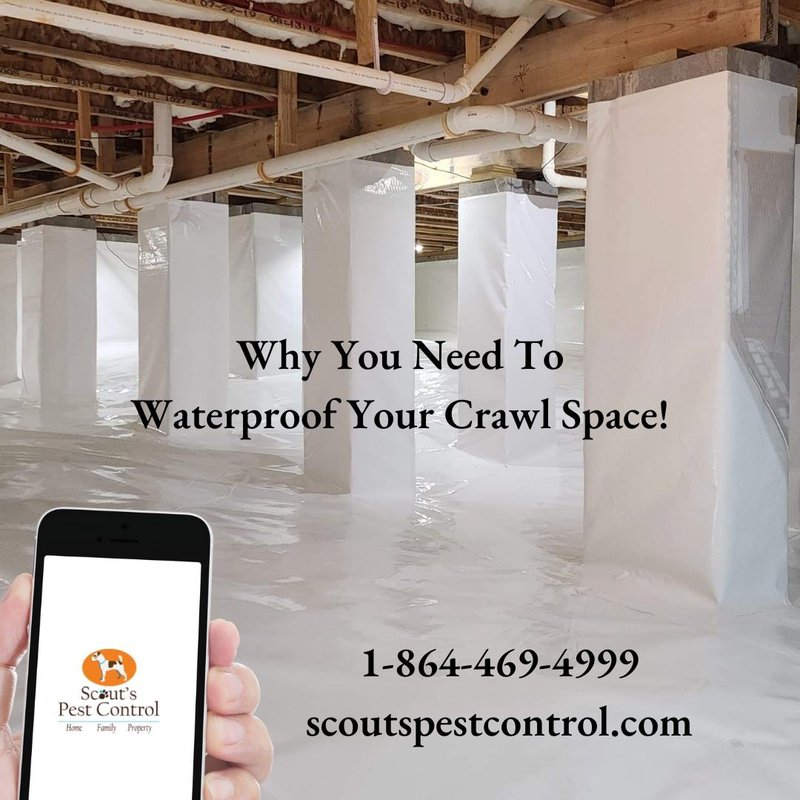 Wet Environment?
It does not need to be a major plumbing leak or flood. Even a tiny amount of moisture in your crawlspace can wreak havoc there and in your home. If the moisture is not brought under control, structural damage will eventually occur, including moldy, rotted wood, spongy floors, wood-destroying pests such as termites, and so on. Moisture and high humidity in the crawl space can cause more damage in the long term and especially if there is standing water within the space. It is important to remediate that moisture by installing french drains, encapsulation, and installing dehumidifiers. Consequently, before you take action upon the moisture in the crawl space, you have to identify where it is coming from.
How Does Moisture Get into A Crawl Space?
Rain, moisture in the soil, flooding, plumbing leaks, holes in concrete or brick walls, poor drainage around your home's exterior, and issues with gutters and downspouts are just a few ways that moisture may infiltrate your crawl space. Even outside air dampness may wreak havoc within your crawl space.
Lack Of A French Drain
If moisture enters your space in one of the above ways, and you have no way of getting that moisture out, then you have a potential problem. That water or moisture that has gained access could pool and so become a standing water issue. Coupled with the problem of no french drain installed to remove any excess water, you now have the perfect conditions for pests to thrive and water and moisture to damage your crawl space.
Remove The Moisture To Improve Health With A Dehumidifier
Over time, moisture in your crawl space will cause other issues, including wood decay and the growth of mold. The mold that is aerosolized in your crawl area will enter your home, degrade the air quality, and perhaps cause respiratory problems in sensitive people. Installing a quality dehumidifier is necessary to combat damp conditions in the space by removing any excess moisture in the air. This in turn will increase the health conditions of the home. You may also avoid moisture in this area by waterproofing your crawl space with moisture barriers and encapsulating the walls.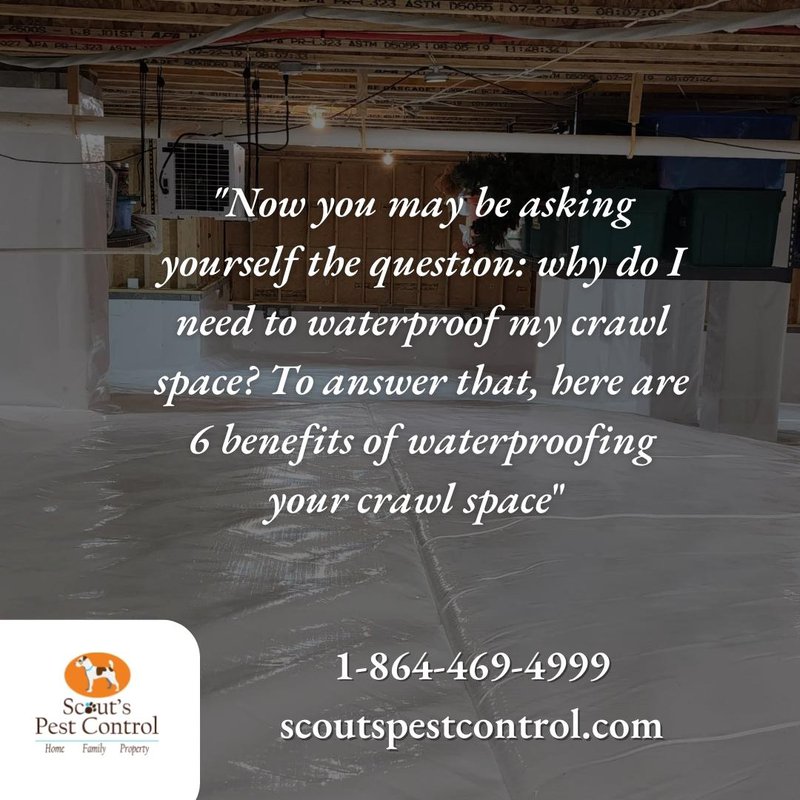 Why do I need to waterproof my crawl space? To answer that, here are 6 benefits of waterproofing your crawl space by encapsulating and installing french drains and a dehumidifier. These benefits alone should persuade you to encapsulate your crawl space to prevent moisture damage.
IT HELPS TO CREATE TEMPERATURE CONTROL
Your home's interior temperature might feel colder or hotter than it should if the crawl area has a high humidity level. You might have to use the heater or air conditioner more often just to keep comfortable, and that increases the cost of running the system. Since a crawl space that is encapsulated properly is cold and dry, it has far less impact on the comfort of the house.
CRAWL SPACE ENCAPSULATION INCREASES INSIDE AIR QUALITY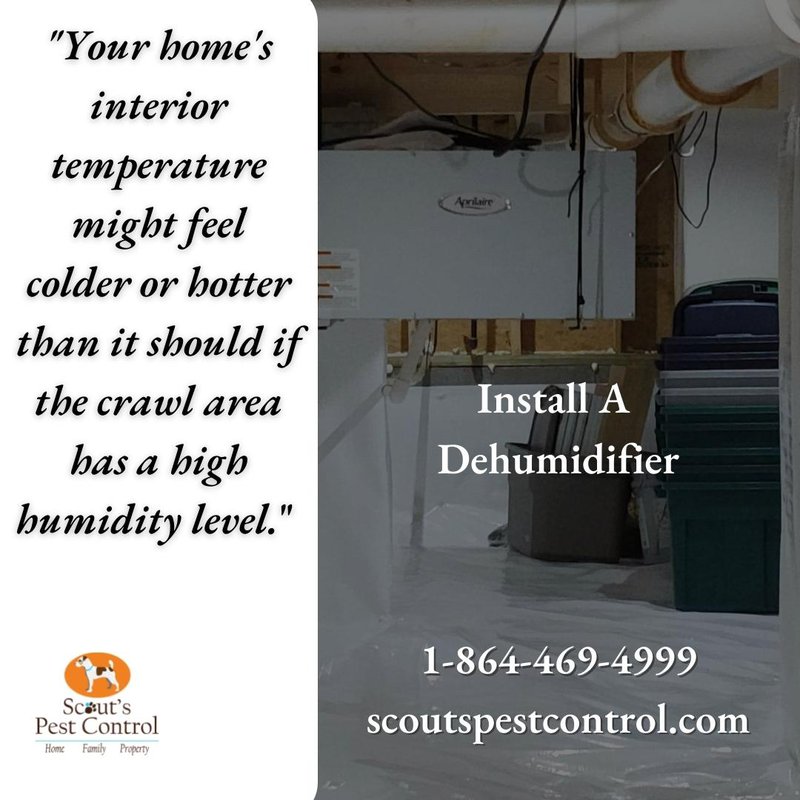 In a crawl space, up to 50% of the air can rise into the living space. Your indoor air quality can be affected if the air is damp, moldy, or smoky. Sensitive people may experience headaches, breathing difficulties, and allergy symptoms with prolonged exposure to this kind of air, moldy air. In a dry, clean crawl space, mold growth is inhibited. It makes breathing easier for everyone since the dangerous spores cannot get into your family's lungs.
IT PROTECTS YOUR HOME'S STRUCTURAL INTEGRITY
Moisture buildup may cause drywall damage, metal to corrode, and wood to decay. It also creates the perfect climate for termites and mold, which may eat away at the framework of your house. Your floor joists might deteriorate to unsafe levels if the problem is ignored, costing you astronomical repair costs. To prevent moisture from entering the crawlspace, use a vapor barrier. You can rest easy knowing that your home is protected from termite infestation, mold growth, and wood rot.
IT MAINTAINS YOUR STORED ITEMS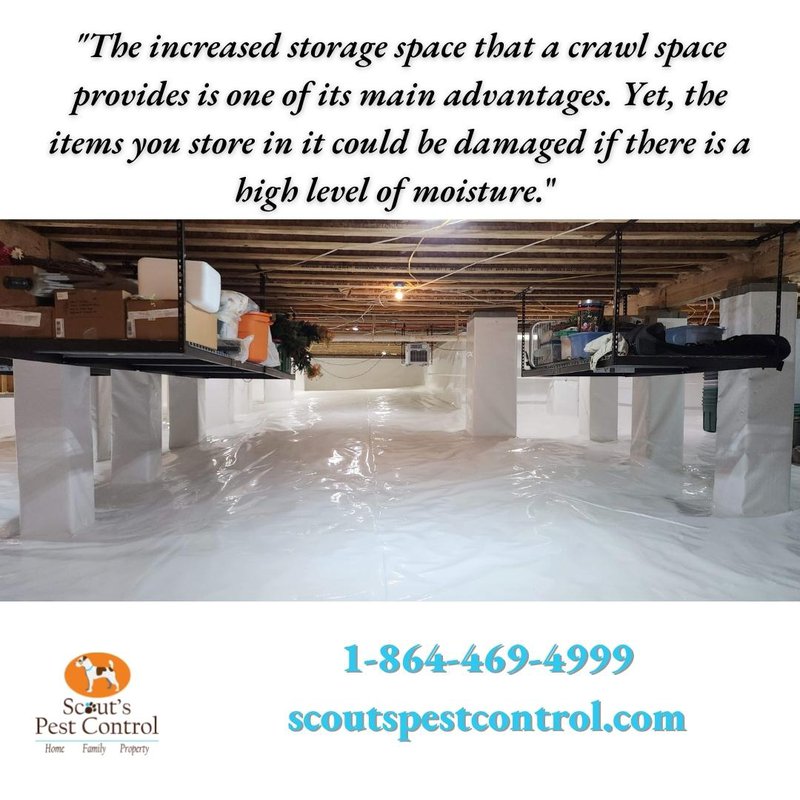 The increased storage space that a crawl space provides is one of its main advantages. Yet, the items you store in it could be damaged if there is a high level of moisture. So you'll be annoyed when you retrieve your treasures or heirlooms if water often collects on the floor and mold gets out of control. Waterproofing makes sure that the area under your house where you store valuables is a secure location where you may keep them without worrying about losing them to water or mold damage.
IT LOWERS ELECTRICAL RISKS AND MAINTAINS PLUMBING AND DUCTWORK
Electricity and moisture don't mix. If your crawl space has wiring, water issues might result in electrical shorts, rusty wires, or even a home fire. To make sure the safety of your family, it is imperative that you make sure your electrical system is dry. Consider sealing the crawl space if you notice electrical problems to reduce the risk of fire and electrical shock. Also, air ducts, sewer lines, and water pipes are located in the crawlspace. Because of their location, they are easy to maintain and repair, but if humidity levels are too high, rust can become a problem. Corrosion can eventually cause pipes to burst or lines to fail. Sealing the crawl space will increase the life of your plumbing and air duct systems.
IT MAINTAINS THE VALUE & INSURABILITY OF YOUR HOME
Any problems caused by too much moisture in the crawlspace, such as mold growth, structural damage, poor air quality, and comfort issues, could make selling your home more difficult in the future. Even if you do not plan to move, a damp crawl space can make it difficult to obtain homeowners insurance. Installing a vapor barrier in the crawl space may not immediately increase the value of a home, but it can prevent problems that could prove detrimental. With this in mind, waterproofing a crawl space is a prudent investment that will pay dividends.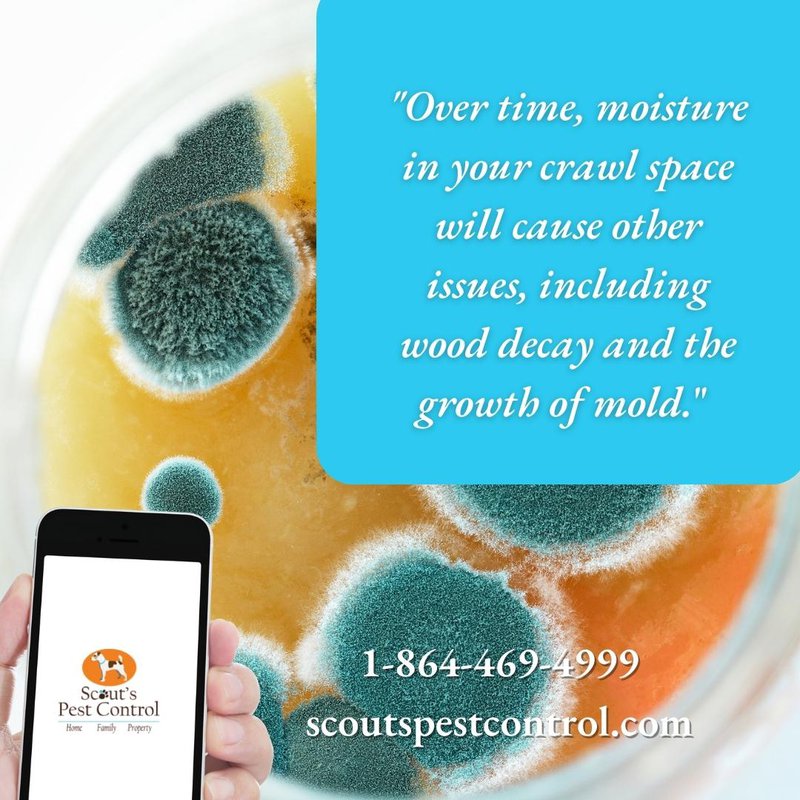 To achieve these benefits, you need to find a good team that can provide you with an explicit service. Scouts Pest Control is ready to waterproof your crawl space. Contact us now for a better and safer home for your family.