Yellowjackets are a common North American insect that is often confused with hornets and paper wasps. A typical yellow jacket is 0.47-0.75 inches long. They have alternating yellow and black bands on their body and are therefore often mistaken for their cousins, honeybees. Yellowjackets are slightly smaller than wasps and honeybees, but the yellow jacket queen can be as large as 0.75 inches. The yellowjacket as the name suggests, has a very striking yellow color. It is often mistaken for bee's and, unlike a honeybee, it has a light brown body.
Yellowjackets nest in the protected areas of your house, such as gardens, sheds, and vents that are away from sunlight, rain, and wind. If you spot a yellow jacket on your property, it is suggested not to kill it. These insects are mostly non-aggressive when you are not a threat to them. Nevertheless, when one of the yellow jackets, the yellow jacket queen bee, or the nest is attacked, they can start chasing the attacker and can sting repeatedly.
What Might Be Attracting yellowjackets To Your House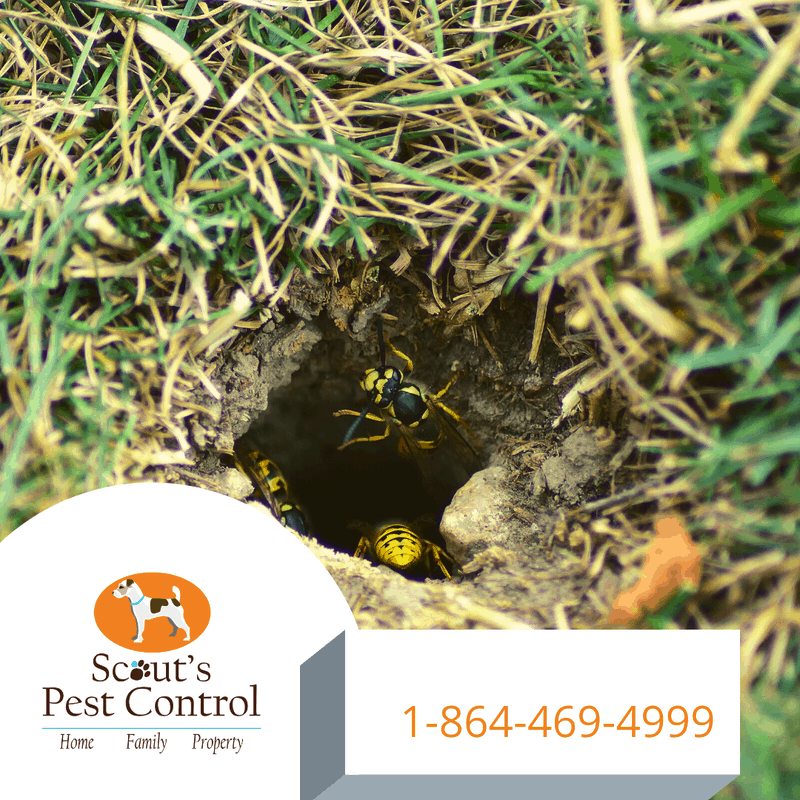 The yellowjackets mostly feed on sugar sources such as fruits, flowers, and tiny insects. They need carbohydrates to survive, and the young larvae also need to be fed chewed sugars and carbohydrates. If you have noticed them on your property, it could be because you have a flowering plant in your garden. You might have an insect infestation, and the yellow jackets keep coming back to eat them. They might be visiting your lawn or balcony if you leave waste outside that has fruit peels. If ripe fruits in the garbage are the reason, changing the garbage spot could solve the problem.
Venom In YellowJacket's Sting
The yellowjackets have lance-like stingers that enable them to sting repeatedly and release venom. Unlike a honeybee who dies soon after stinging, a yellow jacket remains unharmed after stinging multiple times. They can become extremely dangerous to humans if you have an allergy to the venom. When you are repeatedly stung, it can develop a life-threatening reaction that might kill you.
According to the CDC's website, During 2000–2017, a total of 1,109 deaths from hornet, wasp, and bee stings occurred, for an annual average of 62 deaths. Deaths ranged from a low of 43 in 2001 to a high of 89 in 2017. Approximately 80% of the deaths were among males.
Source: National Vital Statistics System. Underlying cause of death data, 1999–2017. https://wonder.cdc.gov/ucd-icd10.html.
In another shocking case, a young man died within 34 minutes after being stung repeatedly by a yellowjacket. In Washington, a young boy was taken to the hospital after being stung by multiple yellow jackets that nested in the yard.
The cases of deaths from yellowjacket stings are clear-cut. The very fact that it can happen very quickly, in a matter of minutes, is truly life-threatening.
Release Pheromone
Pheromone is a chemical released when a yellow jacket is killed. This chemical signals to the other members of the colony that a yellowjacket has been killed. As a consequence, it will attract the other members of the colony. You might think that you can solve the problem by killing the yellow jackets, but in turn, make the situation worse. Yellowjackets collectively protect their nest and queen. When someone is a threat to them, they can invite others to defend their nest.
Aggressive In Protecting The Nest and Queen
Yellowjackets are vengeful and when their nest is attacked. If you must remove a yellowjacket nest, it is always advisable to hire professionals to do the job. A nest that has been in place for more than six months, or one year, can be as large as the size of a backpack.
They swarm out of their colony when their nest is unbalanced or shaken, so expect to encounter most of the inhabitants of the nest if you remove it. This is why you should always have trained professionals that will be able to remove the nest safely. The risks are too high to take on your own.
We are now coming close to fall, and this is the time when the yellowjackets will be at their most aggressive. It is imperative that you take adequate precautions to protect your family and home from dangerous yellowjackets.
Do not DIY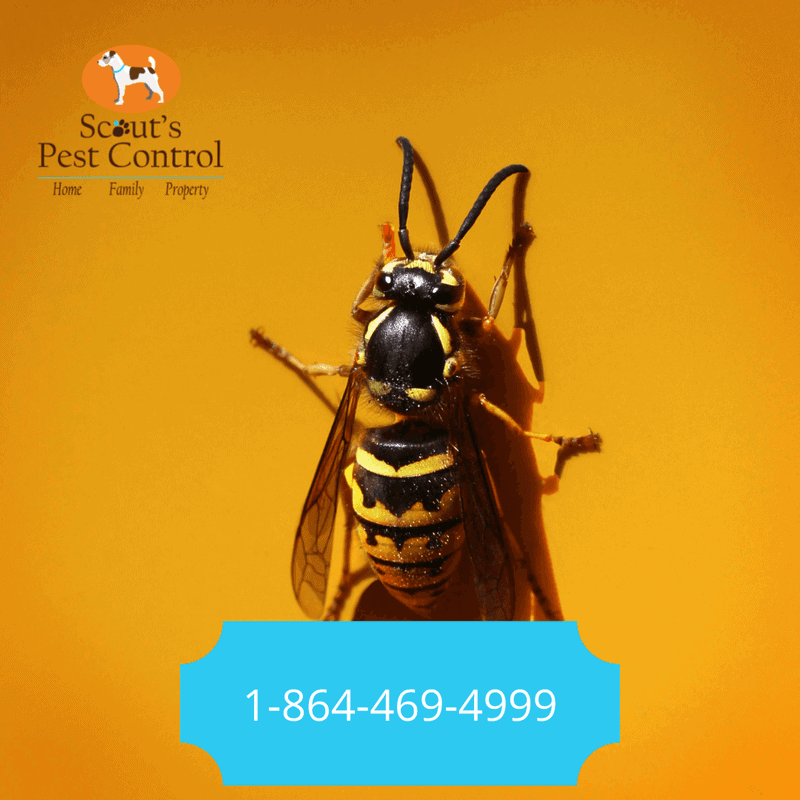 It is always risky to remove the nest, whatever the size of the nest, on your own. The professionals have the right equipment, gear, and training to get rid of them once and for all. Their pest control process is much more effective and safer. After, the yellowjacket nest removal, you can look for signs of any larvae or pupa hiding anywhere the nest was located for a week. Monitor the area for a week. If the space is clear, and you don't come across any live yellow jackets, the treatment is successful.
Yellowjackets are stubborn insects that can also cause a lot of pain for you and your family. Scout's Pest Control is a local team of pest experts serving Greenville, SC and all local areas. We know how to deal with stubborn pests and ensure quality service and long-lasting results.