Pest exclusion, what is that you might inquire? You may remember a few months ago, we wrote an article based on what's under your crawl space and what dangers that may be lurking beneath. One of the focus points behind other previous articles was why pests invade and how they invade, such as termites and other pests. They are all looking for water, shelter and a food source. So now we are now going to explore this more and talk about why your crawl space needs further attention with doors, vents and how you negate allowing pests and wildlife to make your crawl space a home. How you should use pest exclusion to ensure you are not invaded by unwelcome pests.
Winter time is the Danger Time!
Whilst we have many issues with pests during the summer months, we increasingly have issues during winter-time when those pests are looking for somewhere warm to hibernate or hide during the colder weather. Think about it; the minute you see snow or frost, you feel cold, and you want to find somewhere warm. Well, that's the same for nature too. Now, if your home has weaknesses in the structure that will allow pests like rodents inside, then you could be in for a rough time during those winter months. Pest control is just as important in winter as it is during the summer. You must exclude those pests from your home. Pest exclusion is one of the most important elements of any pest control program.
Crawl Space Issues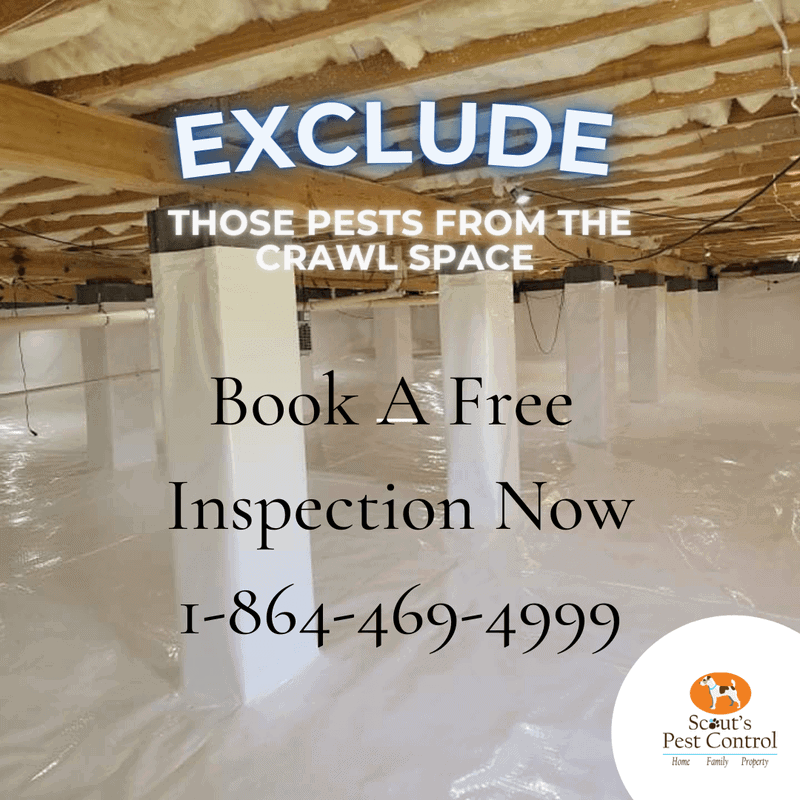 Most individuals, when they buy a property or when they begin to look at renovating a property, do not consider the crawl space as being a particularly problematic area. However, the truth is that your crawl space is one of the most important places that you should concentrate on. Should you neglect to look after this important part of your home, you could find yourself in a whole heap of trouble and that trouble could cost you a lot more than just money. So let's have a look at some of the issues that could cause pest and wildlife infestations and what you can do to negate the problem. Remember that your crawl space is a target in winter just as much as summer and therefore, you should exclude pests no matter what the season is at the time.
Crawl Space Dehumidifiers
If your crawl space has a moisture issue or has little to no air movement, or even the wrong type of dehumidifier, this will cause issues in the space due to moisture build up, which does not only attract pests but also the development of wood rot and mold. If your crawl space offers a favored environment for pests, that is tantamount to an invitation. Removing the moisture is of paramount importance and will be a long term investment into the longevity of your home.
Crawl Space Vents
No one really considers the ventilation requirements within the crawl space and many vents are not sealed or treated in a way that will allow adequate air movement while restricting access to various pests. This is one way that rats, and other wildlife can gain access to your crawl space and then perhaps cause enough damage within the crawl space to gain access inside your home. Many crawl spaces have vents that are failing. As yourself, when was the last time, you checked your vents.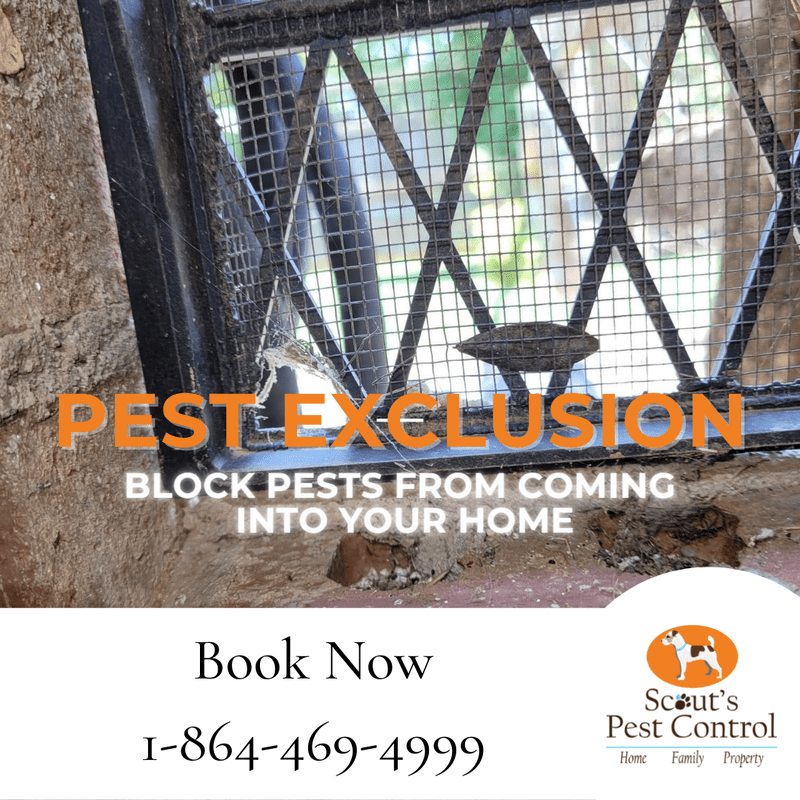 Crawl Space Doors
Another missed piece of the pest exclusion puzzle is sealing your crawl space doors. Oftentimes, you can look at your crawl space door and though it may seem in good order. What you may be missing is that your door may not be sealed properly. It may even have become warped due to inclement weather. If your door is unable to have a good seal around it and perhaps not even be very secure in its build, then you could have serious issues.
As we mentioned previously, pests that are looking for warmth, moisture, and food sources, may just find their way in due to the poor construction of the door or the seals around allowing easy access. This is relatively easy to fix, but perhaps not when the space has been breached and that could even be by ravenous termites. It is often a great investment, at the very least, to have new crawl space doors installed and sealed properly during the crawl space encapsulation or even as one other preventative measure.
Pest Exclusion Means Sealing Points Of Entry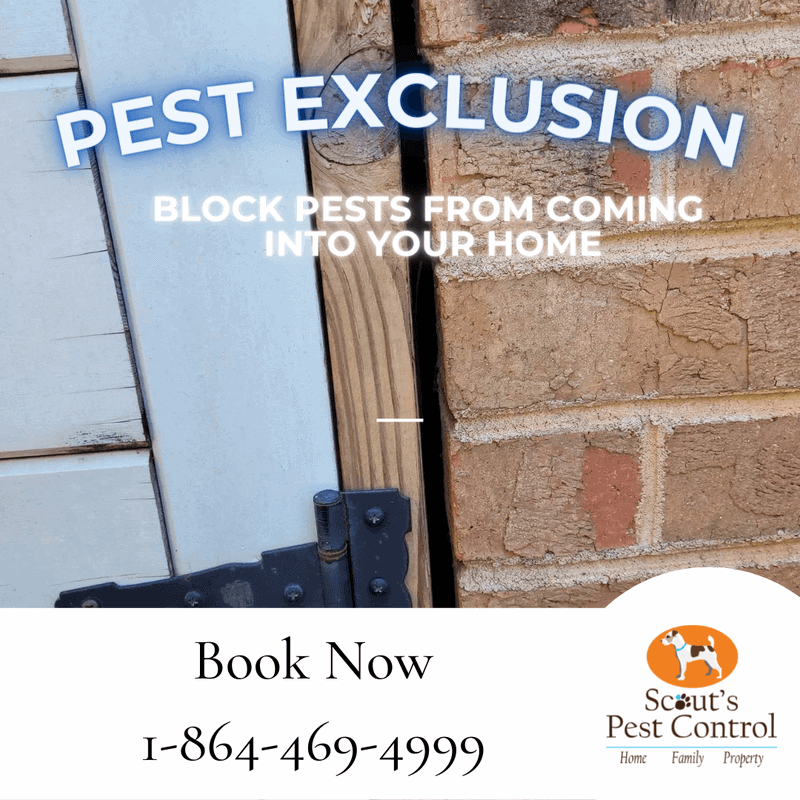 Overlooked areas that allow infestations to occur are often where damage may have ensued in the home or around the home — perhaps due to penetrating moisture entering through the breach in the foundations. Places where your HVAC system or plumbing or electricity may not have been sealed properly could be enough to allow easy access to pests and wildlife. Perhaps there have been infestations before. These areas should be properly sealed to ensure protection.
The use of sealing, repairing and installing adequate protection in and around the crawl space and the home is what is termed as Integrated Pest Management. We are excluding areas that may be problematic when it comes to offering a conducive environment for pests.
Conclusion
These are only a few of the issues that you could face, and they are not only overlooked but can be difficult to spot. It is therefore very important that you get your crawl space inspected before it is too late. A thorough inspection can save you a great deal of heartache and, not to mention finances in the short and long term. Call Scouts now!