Crawl space doors play a crucial role in protecting your home's foundation from the elements, pests, and moisture. We design these doors to provide easy access to the crawl space. The door should also ensure a secure seal if fitted properly. This is to prevent unwanted intruders and moisture from entering and offering optimum conditions for potential pest and moisture problems. However, not all doors do what they are supposed to. Furthermore, factory made doors are not designed to suit the aesthetics of your home.
So, why should you consider a handmade crawl space door over a factory-produced one? Amazingly, there are far more benefits to having a custom-made crawl space door. That's what we will concentrate on in this article.
Why You Should Choose Custom Made Crawl Space Doors?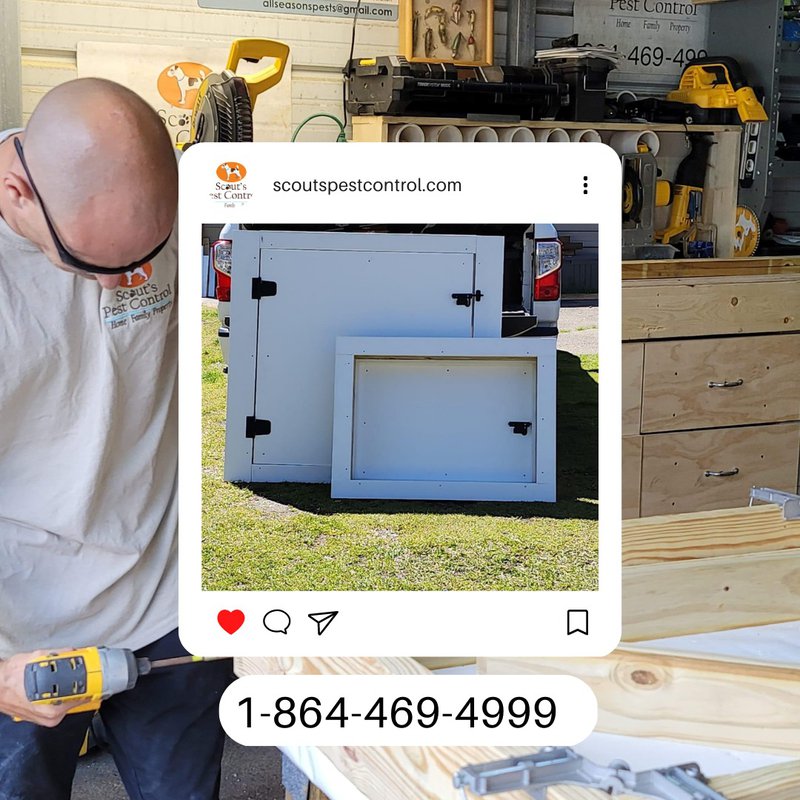 Custom-made crawl space doors offer many benefits. These benefits are often overlooked. From customization and quality to pest control, energy efficiency and cost savings. These doors are a valuable investment for homeowners. However, not all doors are equal. Not all doors are built to last. In fact, factory manufactured doors come with their own set of problems. Let's explore the advantages of custom made crawl space doors in more detail.
Custom Made Right Here In South Carolina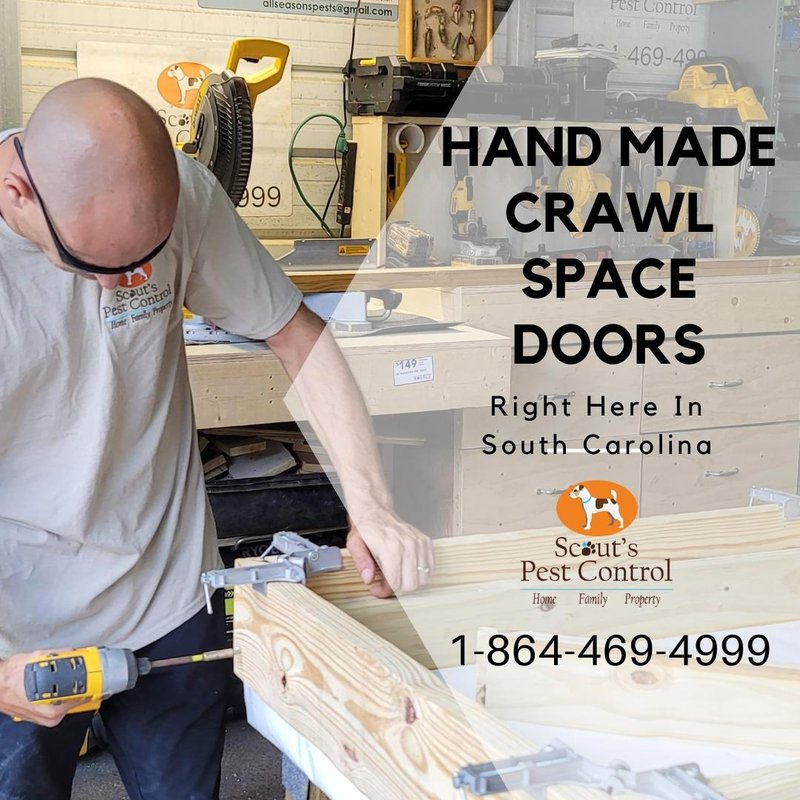 We have years of experience crafting quality custom crawl space doors. Over the years we have perfected the design process to ensure the following:
Top Quality
Unique Design
Made to Measure
Our hand-made crawl space doors are crafted to fit your specific needs. Thus ensuring a perfect fit for your home. Unlike factory-produced doors, which come in standard sizes and often do not fit or offer a perfect seal. As mentioned before, this can cause a myriad of problems. A hand-made door can be designed, and built to accommodate any dimensions, irregular shapes, or unique configurations. One of the greatest advantages of our custom made doors is that ours are constructed with PVC exteriors. The exteriors of our doors offer prolonged life and low maintenance.
Personalization
A hand-made crawl space door allows you to incorporate personal touches and aesthetic elements into the design. You can choose the materials, colors, and hardware that best complement your home's exterior, creating a cohesive and attractive appearance. We always ensure that we design your door so that it blends in well and looks aesthetically pleasing to the eye. Our doors are based on the belief that we have Superior Craftsmanship.
Attention to Detail
We believe that our hand-made doors are built by experienced professional craftsmen who pay close attention to detail. This results in a high-quality product. We take the same dedication to the craft. These doors often feature intricate designs, hand-carved accents, and impeccable finishing touches that set them apart from mass-produced alternatives.
Durability and Longevity
Because of the care and experience that goes into making a hand-made crawl space door, our doors tend to be longer-lasting and more durable than their factory-made counterparts. High-quality materials and construction techniques ensure your door will stand up to the test of time and harshest weather conditions.
Pest Control
No one likes to be invaded by pests. One of the greatest advantages of a properly fitted crawl space door is the protection from rodents who may get inside. Once inside the crawl space, rodents can cause a tremendous amount of problems, even causing fires and structural damge, and of course spread disease in the home. Mice and Rats, need only a tiny opening to get into your home and if the door is old and not fitted – leaving gaps, then you could have an open door policy for rodents.
As a consequence of neglecting your crawl space doors. You leave yourself open to other wood damging pests like termites and carpenter ants. These pests can seriously compromise the structure of the home if the conditions are conducive to their survival.
One of the greatest benefits to having a well-fitted, crawl space door is the benefit is reducing conditions needed for the survival of pests. If the conditions like food, shelter and water are not available then you will not be a great choice for invading pests. However, if you fail to protect your crawl space by not ensuring you have no moisture issues such as adequate drainage, fitting a door, or installing a humidifier. Then you will send out an invitation to these invaders.
Your door is a massive asset and investment. It can effectively help to seal your crawl space. This helps maintain a cleaner and healthier living environment while reducing the risk of costly pest infestations and damage, especially from wood-damaging pests.
Energy Efficiency and Cost Savings
Let's talk about how it can impact your finances and the benefits of saving and expending less energy within the home. After all, everyone likes to save money where they can.
Insulation Benefits
Hand made crawl space doors are designed to help with energy efficiency. They provide better insulation than factory-produced doors due to their customized fit and superior materials. This improved insulation helps maintain a consistent temperature in your crawl space, reducing the strain on your HVAC system. Furthermore, it negates the probability of inducing a moisture problem.
Reduced Utility Bills
The doors you install provide a level of insulation for the crawl space. By providing better insulation, custom crawl space doors can help lower your energy consumption and, in turn, reduce your utility bills. If the doors are not finished well, and allow heat to escape, or moisture in, and exposed to the elements, then you will see the fall-out with your bills. The initial investment in a custom door may be higher, but the long-term savings on heating and cooling costs can make it a cost-effective choice. Furthermore, the pest control benefits are astronomical.
Environmental, and Health Advantages
It is one thing to look after your home, but you have to look after our world. Our local environment is just as important. After all, don't you want to live in a healthy and vibrant environment? We need to have a greener outlook to our lives.
Improved Indoor Air Quality
A well-sealed crawl space door can help maintain proper ventilation and prevent moisture buildup, which can lead to mold and mildew growth. Mold and wood rot is another serious issue within your crawl space that can compromise the homes structure. By improving the air quality in your crawl space, you are promoting a healthier living environment for your family.
Conclusion
Hand-made crawl space doors offer numerous benefits, from customization and quality to energy efficiency and cost savings. By investing in a custom door, you are not only enhancing the appearance of your home but also improving its safety, security, and overall performance. Consider the advantages of hand-made crawl space doors when planning your next home improvement project.